SysEleven is one of central Europe's premier hosting companies with eleven years of delivering high-quality services to over 450 customers. At SysEleven's core is a team of dedicated experts who believe that the best managed-hosting experience comes from partnering with customers to find the right solution. In a continuous exchange with customers, SysEleven is determined to make the latest and greatest technology easily accessible at an affordable rate.
SysEleven leverages OpenStack to provide their underlying infrastructure. As customers began turning towards cloud native technologies like Docker and Kubernetes, SysEleven sought out to create a new platform to meet the needs of their customers without sacrificing stability or security. Building their own Kubernetes engine would take too long to bring to market and had an unknown operational overhead. Thus, because the hosting market is extremely competitive, SysEleven sought a partner to help them bring a solution to market.They found that Tectonic, OpenShift, and Rancher did not meet their needs as a managed hosting provider. It would be impossible to manage individual clusters for every customer. They needed a product which would allow them to install one big management cluster within their environment and give customers a self-service portal to log in to. For SysEleven it was imperative that customers had the ability to install their own clusters, delete them, extend them, and contain all of the tools needed to manage Kubernetes.
SysEleven ultimately turned to Kubermatic to help them fulfill their vision and create MetaKube, a white label of Kubermatic Kubernetes Platform. They chose Kubermatic Kubernetes Platform for four key reasons: First, the maintenance overhead was much lower. The Kubernetes in Kubernetes architecture allows them to manage all of their customer clusters while only having to actively maintain one seed cluster. Second, Kubermatic Kubernetes Platform provided a self-service portal for customers, empowering them to manage their own infrastructure. Third, Kubermatic Kubernetes Platform can integrate with other cloud providers allowing customers to access services of other providers while still keeping them within the SysEleven ecosystem. Finally, Kubermatic was a real partner on the journey, listening to feedback, making SysEleven a part of the product roadmap, and creating a solution that fit their needs.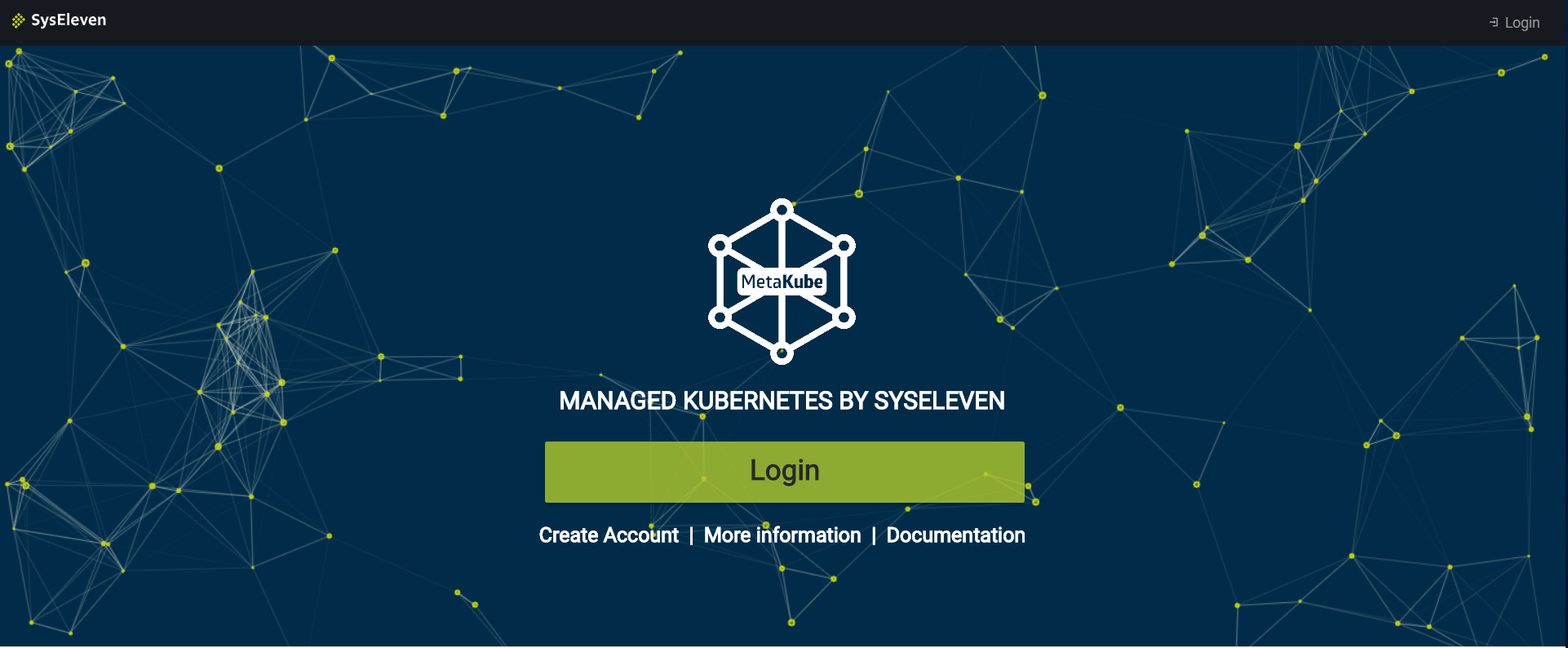 Working with Kubermatic on MetaKube has made SysEleven engineers more efficient and begun to break down a service model that used to be very staff intensive. Kubermatic gave SysEleven the ability to quickly roll out a new product to meet their customer needs while keeping operational overhead low. SysEleven successfully launched MetaKube in August 2018 living up to their promise of always providing the latest and greatest technology to their customers.
Download the whole interview with Simon Pearce on SysEleven's journey towards Kubernetes and MetaKube here.
Learn more:
Try MetaKube
Test a free trial of Kubermatic Kubernetes Platform