Kubermatic Kubernetes Subscription is a managed service that installs and manages your Kubernetes clusters on AWS. It also provides advanced options for optimization like spot instances, so you can make the most of its features while minimizing costs. With years of experience in cluster installation and full-lifecycle management, you get peace of mind with every Kubernetes request. 
Tired from managing clusters? Let us do it! We offer professional services to optimize your cluster deployment on the AWS Cloud without downtime or interruption in service. No more worrying about failures or maintenance tasks, so that you can focus on developing your products and services.
Kubermatic Kubernetes Subscription on Azure is one of the best ways to get started with containers. We provide a fully managed service that provides years of experience in cluster installation, full lifecycle management and business critical support for Azure. Kubermatic Support and Azure are the best fit for global enterprises. The Azure cloud platform consists of more than 200 products and cloud services designed to support you in developing new solutions. You can develop, run, and manage applications in multiple clouds using the tools and frameworks of your choice. With Kubermatic Kubernetes Platform independence and integration remains in your control!
Tired of managing your own Kubernetes cluster on the Google Cloud Platform and dealing with the headaches that come with setting up and maintaining a production quality environment? Kubermatic Support Subscription is here to help. Our fully managed service provides years of experience in cluster installation, full lifecycle management and business critical support for Google Cloud Platform. KKP and GCP both share an open source, multi- and hybrid cloud perspective, which allows you to use your data and run your apps on any cloud or in any environment. With our solutions, you get consistency between public and private clouds, so you can modernize your business and your developers can build faster in any environment.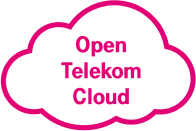 One of the most challenging aspects of deploying Kubernetes is getting all of the components to work together. Not every business has the expertise available in house or the budget to hire external resources. Kubermatic Kubernetes Subscription consolidates this entire process into a single service that can be deployed on Open Telekom Cloud (OTC). With years of experience in cluster installation and lifecycle management, you`re sure to get the best results possible with minimal effort. We also provide business critical support, so you know that everything will work as expected. Our partnership with OTC ensures deep integration and customer focused services and has been proven to reduce your complexity by as much as 20 times.
Kubermatic Kubernetes Subscription provides a robust, scalable and cost-effective way for organizations to deploy mission-critical applications on Alibaba Cloud with high availability and service level agreements. When you deploy your clusters on KKP, you can take advantage of the flexibility of Alibaba Cloud's platform while mitigating risk, as well as saving time and money. With our managed services, we'll do all the heavy lifting so that you can focus on running your business!