Kubermatic Kubernetes Platform (KKP) is an enterprise-grade Kubernetes platform that gives you deep integration and independence on AWS. Make the most out of the rich AWS universe, with advanced options like spot instances for your Kubernetes clusters to run at least cost. With KKP, developers are free to focus on their code instead of having to manage infrastructure. A single click deployment process makes it easy to scale up your clusters as demand grows over time, while monitoring tools provide visibility into cluster health and performance. And with optional 24/7 support from our team of experts, we'll keep your business running smoothly every day so you don't have to worry about downtime or maintenance windows!
Kubermatic Kubernetes Platform (KKP) is the best fit for global enterprises. Azure DevOps and KKP are proven in edge manufacturing environments of the highest complexity. The Azure cloud platform includes more than 200 products and cloud services, designed to support you in building new solutions. You can develop, run and manage applications - in multiple clouds, on premises or at the edge. You can use the tools and frameworks of your choice with KKP. With independence and seamless integration, it's the perfect match for any business looking to scale up their operations without compromising quality and increased time to market through technological independence.
Kubermatic Kubernetes Platform (KKP) is the most innovative open source platform for managing your workloads. It abstracts away the cloud, so you can use your data and run your apps on any cloud or in any environment, while still leveraging innovations like Google's Machine Learning. With KKP, you get true independence from a single vendor with open-source computing that provides freedom of choice and innovation without being tied to a single vendor.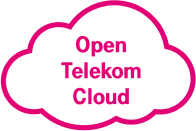 Kubermatic Kubernetes Platform (KKP) is a Kubernetes-as-a-service platform that runs just about anywhere. We've been working with Open Telekom Cloud from its very beginnings and can therefore provide an unmatched level of integration between our platform, your cloud environment and your business objectives. This integration is proven by extensive use cases to reduce complexity by a factor of 20 for our shared customers. Get in touch to find out how we can help you take your digital transformation to the next level today!
The Kubermatic Kubernetes Platform and Alibaba Cloud offer a reliable, secure, and scalable cloud computing service for enterprises. With support for containerized workloads, this solution helps simplify your development pipeline because it integrates with both continuous delivery tools as well as cloud platforms. The global reach of Alibaba Cloud provides you with high-quality compute capabilities to deploy your solutions in China, Asia or anywhere in the world. Alibaba also provides enterprise-grade security so that data is safe from unauthorized access or tampering. The Kubermatic Kubernetes Platform's superlative level of reliability and adaptability makes it an excellent choice for organizations who want to build their next generation applications on top of leading edge technologies.
Kubermatic Kubernetes Platform is a managed Kubernetes platform. It offers an enterprise-ready, secure and stable environment for deploying containerized applications of any size to the cloud. It offers you all of the benefits of modern application deployments in one package, with no need to worry about infrastructure or operations management. Hetzner Cloud, Europe's largest dedicated hosting provider with over 20 years experience in running data centers, provides our customers access to high quality hardware and excellent connectivity at competitive prices, combined with trusted, reliable 24/7 service. With our integration, customers get Hetzner Cloud's infrastructure to provide an unbeatable price / performance ratio that is optimized for scaling, regardless of whether you're running individual applications, distributed systems, dynamic clusters, or just using the environment as a development sandbox.
Kubermatic Kubernetes Platform is a cloud hosting platform built on Kubernetes that supports Digital Ocean natively. With these cloud hosting services, you can build web apps or API backends quickly and easily with a robust infrastructure. The intuitive API and developer tools are easy to use with your code, and the CI/CD add-ons let you focus more on being productive vs. dealing with server setup. Or you can simply learn the basics of managing a Kubernetes cluster by experimenting in an environment without risk to production workloads. Basically, we've got what developers need so they can get back to focusing on making great software!
The Kubermatic Kubernetes Platform is a containerized, self-healing, and scalable platform for managing your applications on top of Equinix Metal. With this service you get the flexibility to deploy containers directly to bare metal nodes without any virtualization overhead. This means that users can take advantage of the full power of their hardware. Providing unrivaled performance when it counts the most. It's also an easy way for deploying multi-container applications in production environments by combining the best features from both worlds (Kubernetes and Docker).

KubeVirt technology is designed to address the needs of development teams that have adopted or plan to adopt Kubernetes but have existing virtual machine-based workloads that cannot be easily containerized. More specifically, the technology provides a unified development platform on which developers can create, modify, and deploy applications that reside in both application containers and virtual machines in a common, shared environment. Kubermatic Kubernetes Platform has an integration configuring KubeVirt optimally on any cloud.