Interhyp AG, Germany's largest broker for private construction financing, has been providing top-quality financial services for over 20 years. With a million satisfied customers to its name, Interhyp has become a trusted name in the industry. With more than 100 locations across Germany, Interhyp has an extensive network to cater to its customers' needs.
Founded in 1999, Interhyp has a team of around 1600 highly skilled employees and collaborates with over 500 financing partners. This allows the company to provide its customers with a wide range of financing options tailored to their specific needs. Interhyp takes pride in its commitment to excellence and customer satisfaction.
Challenges
Interhyp, as a financial broker, faces many challenges that are common to other institutions in the sector.
Providing personalized services: Today's customers expect financial brokers to provide personalized services that cater to their unique needs. However, delivering such services can be challenging as brokers need to balance providing personalized services with maintaining efficiency and profitability.
Keeping up with technological advancements: The financial sector is witnessing rapid technological advancements. The rise of fintech companies has put pressure on traditional financial institutions to adopt new technologies to remain competitive. Financial brokers like Interhyp must stay updated with the latest technologies to meet customer expectations.
Eliminating cybersecurity threats: With the increasing use of digital channels, financial institutions face a growing risk of cyber-attacks. Cyber-attacks can lead to data breaches, financial losses, and reputational damage. Hence, financial brokers must implement robust cybersecurity measures to safeguard customers' sensitive information.
Building trust: Trust is crucial in the financial sector, and financial brokers must ensure that they maintain a good reputation. Establishing trust with customers is a long-term strategy that cannot be neglected.
Interhyp understands these challenges and has been working towards meeting them over the last many years.
Interhyp faced some unique challenges
The constant need for improvement had outgrown their previous container platform
Interhyp began its containerization journey back in 2017. However, they faced difficulties when they wanted to work with other latest cloud native or open source solutions due to the severe restrictions and vendor lockin imposed by their previous Container Platform. When their platform version was End of Life (EOL), Interhyp saw this as a perfect opportunity to explore other offerings in the container management space.
Unnecessary financial burden
The potential impact of not having another platform in place before the predecessor ran out, would be a huge financial burden, as end-of-life extended support tends to be 2-3X more expensive than supported versions. Interhyp needed to find an alternative platform that could provide reliable and cost-effective solutions, within 1.5 years.
Ensure employer attractiveness remained high
Due to its complexity and inability to handle other open-source solutions, Interhyp found the adoption of Openshift to be a challenge among its teams. Interhyp wanted to ensure that its teams could work with the latest technologies to attract the best talent in the industry. This required finding a platform that was easy to work with and enabled working with the latest open-source cloud native solutions.
Interhyp recognized the importance of overcoming these challenges to stay competitive and provide its customers with the best services. Hence, it sought an alternative platform that could provide the flexibility, scalability, and cost-effectiveness that was essential for its business success.

By doing so, Interhyp ensured that it could attract and retain the best talent while providing its customers with reliable and innovative solutions.
Kubermatic and KubeOne have helped us kickstart our cloud native journey and to embark on a hybrid cloud approach. While making optimum use of our existing hardware, we were able to boost our engineering teams to deliver new products in less than a day while running their services on a reliable and resilient platform.
Other Considerations
In addition to the challenges mentioned earlier, Interhyp recognized the need for a new platform that would make its business future-ready. To achieve this, Interhyp envisioned the new platform to have the following qualities:
Compatibility with Azure Kubernetes Services (AKS) was essential
Development teams wanted to automate more deployments using GitOps and open-source technologies to streamline the delivery process. This would help them save time and reduce the risk of errors while ensuring consistency and reliability.
The platform should easily spawn clusters or nodes when needed, without requiring significant effort or time from the development teams. This would help scale operations rapidly to meet customer demands.
The new platform should ideally help Interhyp leverage the latest technologies, streamline its operations, and scale its business rapidly while ensuring consistency, reliability, and security.
Solution
With Kubermatic KubeOne, Interhyp is easily able to manage the full lifecycle of kubernetes clusters on bare-metal environment. This includes provisioning, upgrading and repairing clusters whenever necessary.
KubeOne offers a reliable, highly available solution for on-prem environments. With KubeOne, you can run high availability Kubernetes clusters in your own environment without the need to change your current technology stack.
If you're running a matured operating system or re-utilizing hardware, we can turn that infrastructure into a state-of-the-art cloud native environment so it works seamlessly with the rest of your stack and doesn't require any changes to how you work or update your systems.
KubeOne is a command line interface (CLI) tool, so it's perfect for automation or orchestration scripts. With the best on-premise air gapped offering in the market, KubeOne creates highly available production-ready clusters on any infrastructure without compromising performance.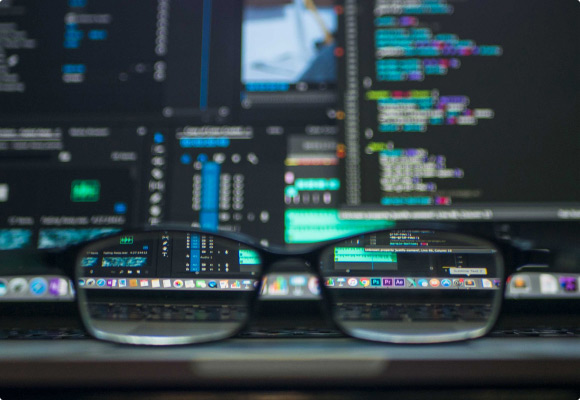 Results & Benefits
Interhyp has been able to realize several benefits within a short span of time, including:
Faster time to market
Microservice deployment that previously took two days can now be available for production in just one hour. This has given Interhyp a significant competitive advantage and enabled it to bring new services to market quickly. Since implementing KubeOne, Interhyp has been consistently releasing an average of 16 micro-services per month, demonstrating the successful adoption of this technology and the company's commitment to continuous innovation.
Improved deployment process
Building upon KubeOne's automation and its open-source ecosystem, Interhyp's all-new scaffolding process made it easier to deploy new services, reducing the risk of errors and streamlining the deployment process.
Increased efficiency company-wide
Previously, just 3 members of the IT-operations team worked on the previous Container Platform. Despite multiple efforts to encourage the rest of the development team to adopt Kubernetes, it proved to be a challenging task. Today, all 13 members of the DevOps platform excellence team at Interhyp work with KubeOne.
Improved knowledge dissemination and higher technology adoption have created the perfect environment for development teams to execute their ideas quickly. This shift has resulted in greater efficiency and productivity, allowing Interhyp to stay competitive in a rapidly evolving market.
Zero downtime
With high availability features, Interhyp continues to avoid unplanned downtimes, ensuring that its services are always available to customers. This helps Interhyp in maintaining trust and confidence among its customers, which is critical in the financial sector.
Building upon cloud native technology, we are able to shift our workload between on-premise and global hyperscalers. Moreover, our new KubeOne platform enables us to meet our strict data protection, compliance and security requirements while reducing maintenance efforts and downtimes.